RAHEEM ROSE: THE VETERAN

Words & Photos: Hanin Mazri


"When I close my eyes, all I see are those black and blue kits."

Born and raised in Jane and Finch, Driftwood, Raheem Rose has been playing the beautiful game since grade two recess. 20 years later, Rose is the captain of Vaughan Azzurri's League1 Ontario (L1O) men's team, and a veteran at the level, having won the league title twice.

As a result of winning it this past season, Vaughan is set to take on CF Montréal in the Canadian Championship preliminary round on April 18, 2023. This will be one of, if not, the largest game of Rose's career. The opportunity to play against Montreal is one that any L1O or Canadian Premier League player trying to go pro would yearn for.



"I would love to play professionally, but the truth is I'm not killing myself to look for a professional avenue anymore," Rose told DARBY. "I wish I was more prepared at a young age when I had the opportunity to trial for Toronto FC II. Going professional is not my focus, if it comes it comes."

"People ask me what I'm doing with my career, and what I'm doing is competing. I absolutely hate losing, my competitive nature and passion to compete is the reason why I still play today. My head coach at Vaughan, Carmine Isacco, told me I would die on the field for my team, he said I'm willing to put it all out on the pitch."

Rose started kicking from a young age and hasn't stopped since. The local soccer pitch was right outside his building and every day after school he would constantly check outside his balcony until spotting groups of kids arriving.

He played his first ever competitive soccer game at the age of nine in the Driftwood Hispanic Soccer League for Ecuador United with his first ever coach Pablo Duenas. "My first game ever, I had no shoes, no socks, just playing in runners and we lost 5-0," said Rose.

Seven days a week, this is all he did growing up. To this day, Rose is constantly playing the sport in any condition; you can find him every night from futsal, to seven-a-side. Despite where Rose grew up, he was able to focus on playing the sport he loved, although he claims that it was very fortunate.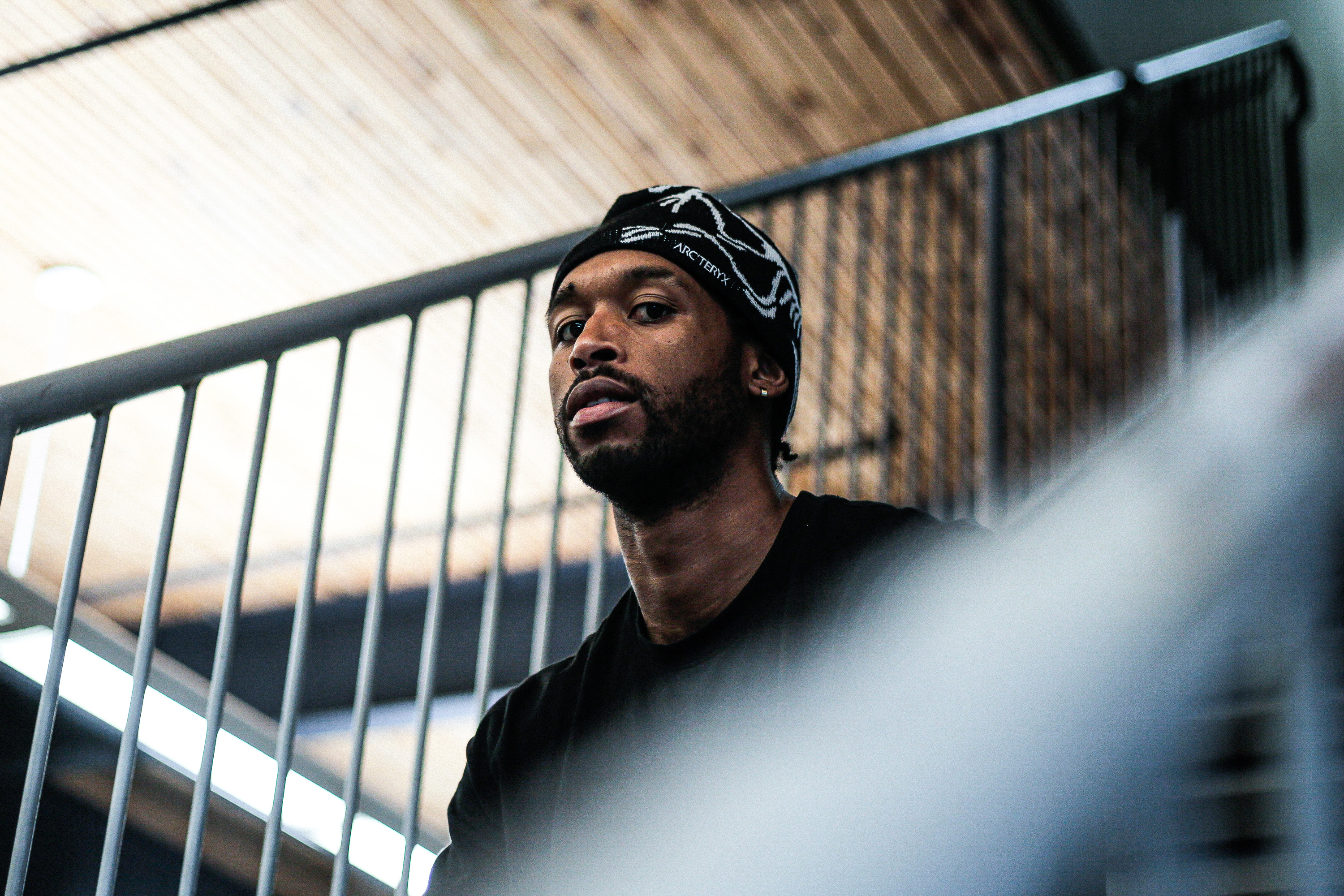 "Everyone knows Jane and Finch, Driftwood is a tough community, it's easy to get caught up in stupidity," said Rose. "I had the luxury of playing this sport, going to school, and coming back home only focused on training, which covered my entire day. That organization kept me out of the streets, I know a lot of people that weren't as lucky, and I'm grateful to the sport."

Not only is Rose grateful to the sport, but over everything, to his faith in God. He dedicates his entire path, all his success, all his lessons, his entire life, to God. His younger brother Rakim Kelly is very religious and has been a huge pillar in his life, always there for him with support. Rose looks up to his younger brother, he learns a lot from him and is thankful to have him to lean on.

"When I talk and have conversations with my brother I always take his advice on soccer and life. He has helped me in so many walks of my life, he's truly a huge motivation to me," said Rose. "My daughter, Naomi, has also played a pivotal role in my growth as a person. There are unexplainable delicacies with having a daughter, which has translated in all my relationships with the people in my life. She's an insanely smart ball of joy, an energetic gift from God. My mom says I was nothing like her as a child, so I assume she gets it from her mother. Family is everything to me."




Everyone knows that the beautiful game can take you anywhere in the world, and for Rose, his favourite part of his entire career has been the blessing to travel the world. In 2017, he travelled for the Neymar Five tournament to play a Canadian final in Montreal. And after winning that tournament, he got the opportunity to go to Brazil for the next stage. He then visited Chinese Taipai for the Federation Internationale du Sport Universitaire games. And just a year later, in 2018, Toronto Metropolitan University took the entire men's team to the FIFA World Cup in Russia.

"All these trips were free, which is crazy and I'm so appreciative to be able to do these things all because I play this sport. Seeing the culture in Brazil where the sport is essential was a pleasure."

Seeing the different ways the sport exists around the world, Rose mentions that there is "100%" a soccer culture here in Canada. "We play wearing pinnies for jerseys, in centers during the winter or we shovel snow to run outside."

"The culture here is about kicking ball with your people. Miles, what are you doing? Nothing. Jonathan, what are you doing? Nothing. Were calling up everyone and were running football at the park or the nearest pitch."

During Covid-19, it became even more apparent. Organized football slowed down and hundreds of group chats were created within the neighbourhoods here in Toronto. "One person would message a time, and all you see is people saying in or out, and you run footy," Rose said. "Pylons, pinnies, and a ball, that's all you need."

Although playing the sport was constant for Rose, he always regretted not watching the footy from a young age. He would advise any young player to start watching the sport and focusing on emulating professionals, adding that it helps players learn more and that it's key to development.

Rose is 28 now and was way more athletic when he was younger, but he claims that he's a much better player now, and it's all because of watching the sport more and learning. His favourite player is Kevin De Bruyne of Manchester City because he takes pride in everything he does. He isn't the most athletic player, but he makes up for it with his ability to pass, beating players with his touch, the little things in the game that take a very high level of ability.





"Everyone loves to score goals, but I prefer to assist, and that's modelled after De Bruyne," Rose added. "If there is a two on one I'm going to pass the ball, I prefer to do all the work, getting kicked seven times and giving it to my striker to go and finish. I feel more fulfilled doing that rather than scoring myself."

"Ask any of my teammates, anytime I assist or make a great pass, I yell out to them, you guys know who Kevin is?"

Regretting not watching at a young age, he feels that he could have learned and developed watching players like Yaya Toure, Michael Ballack, and Ramirez. Modelling his game after these players isn't the only thing he grasped from watching, but taking their professionalism too. He adds that is what it takes to be at the next level and you have to work tirelessly for it.

"It's not enough to just be an athlete, you have to be a mature athlete. Are you working out because you have to or because you want to, are you training with a purpose or just playing around."

Rose has accomplished plenty in his career, but large challenges are waiting for him. The gravity of this game against Montreal could intimidate many opponents, but Vaughan is mentally prepared, he says. The squad has been bolstered by many experienced players that have played at a high level for the majority of their lives.

There's a lot to look forward to for this Canadian Championship match and Rose has goals that are setup, not only for the match but his season.

"Personally I want to score a brace, but to be honest my goal is to win this game while defending with my heart, that's the focus."

For the season Rose wants to finish with 20 goals in L1O, while winning Vaughan their third consecutive league trophy. He's also always wanted to play at BMO field against Toronto FC, which if Vaughan can stun CF Montréal would take place.

"If I can score that brace and get us there, maybe get some emails from pro teams asking me to come out, get signed and play until I'm 32. If God has that written in stone for me, only if im mentally, physically, spiritually in tune with him, that would be my dream."



Read More